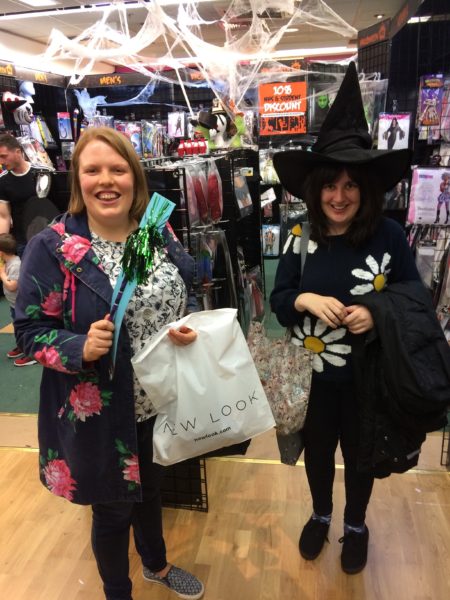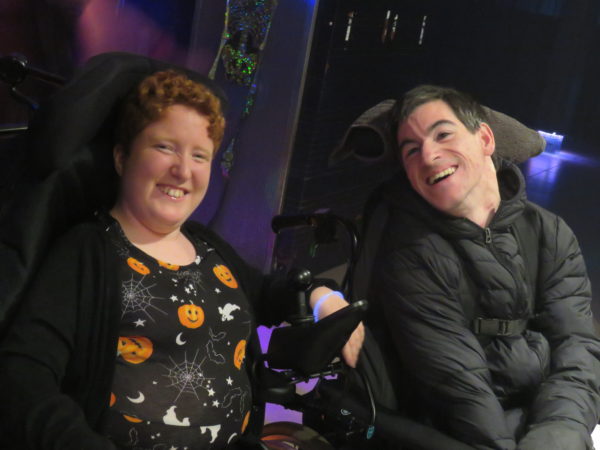 We are in to November now – What a quick year this is!
October was fun with a fantastic spooky Halloween party to end the month!
We had our Directors surprise event this month. This is a new idea we are trying out where one of our Directors helps to plan the event, choosing where we go and what we do along with helping prepare the invite etc. We then keep the plans a surprise from members only stating where and when to meet, a rough idea of what we are doing i.e. if food is included or not and an estimate of how much money will be needed.
Our first Directors surprise event was planned by Sarah, with Louise's help where needed. Sarah chose to take members to Coast to Coast for lunch where we surprised them with free starters, a lucky dip and a game. This went well, and we hope to plan more events like this in the future with the next one being planned by our other Director, Daniel.
Other events in October included a shopping afternoon where we took members to look at Halloween costumes, an open information session and a training event.
Another new idea that began in October was a Christmas singing project – we are going to record a Christmas song with members. Practices for the singing and music began in October and will continue in to November with the final recording in time for Christmas. Members are sounding great – well done everyone who has taken part in our practices so far. We look forward to hearing the final song.
Lastly, on Friday the 27th, we held our Halloween Party at the Cotton Club. This party was a great success – it was busy with around 60 people in attendance, all having a great spooky night of dancing and more. The DJ played some great music for everyone to dance to including 'Thriller' of course!
We also had a costume fashion show when everyone showed off their costumes striking a pose. This was great to see all the costumes and everyone's great fashion shows moves! We then chose 1 female and 1 male best costume winner – what a hard choice it was! There was also a raffle and some Halloween treats on the night too. It was a fantastic party!
Also, this month:
There were a few more member applications and renewals
We had a couple of dates between members take place following on from our Take Me Out dating night, which were supported by our Project Coordinator, Piotr. We wish every couple great success for the future!
Our Events Coordinator has been regularly meeting with a group of RGU Event Management students who are going to be planning a fundraising and awareness event for us. They have been finalising their initial plans, so we look forward to seeing what event idea they choose.
We have some fun events and plans coming up in November and December to end the year on a high! We hope to see some of you over the next couple of months!
See more Halloween Party photos here.