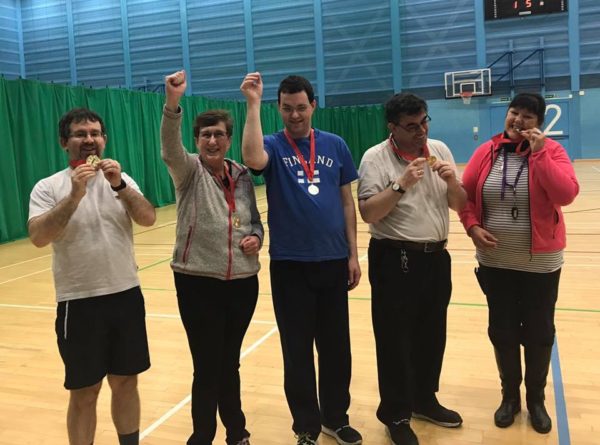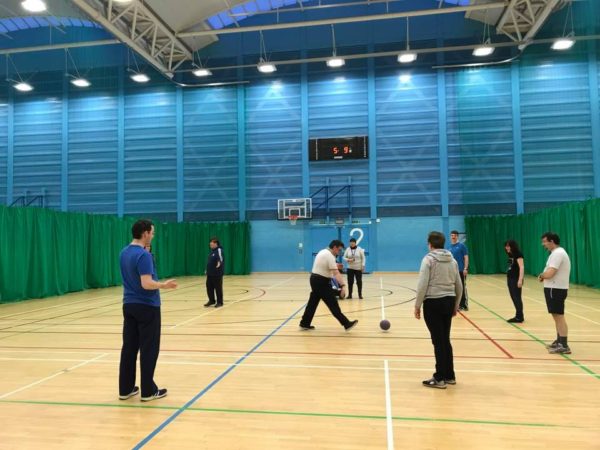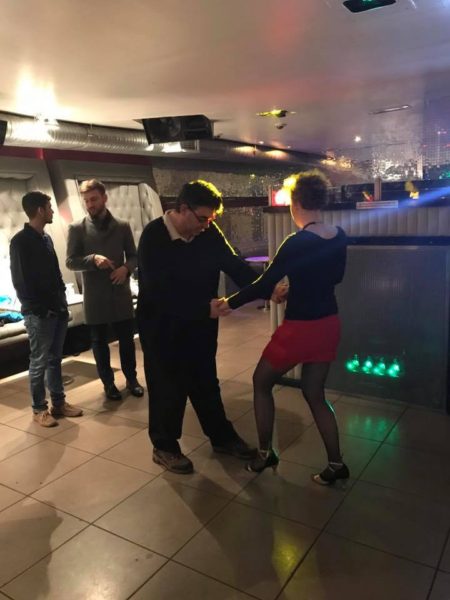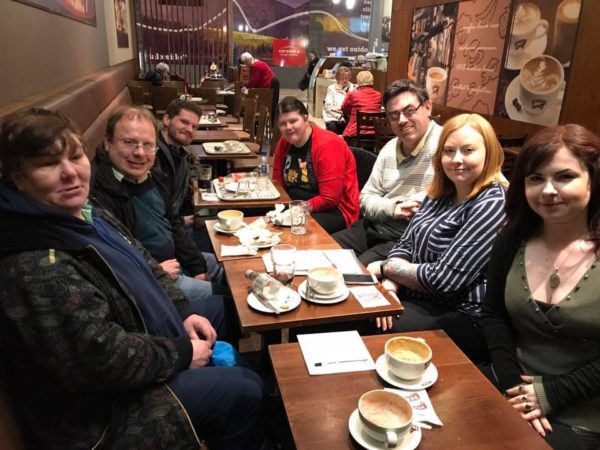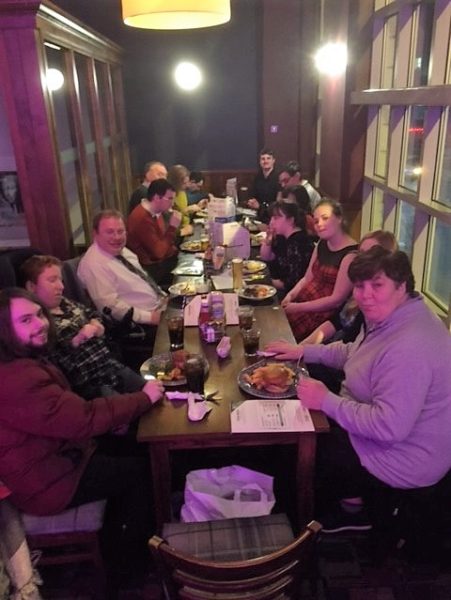 A belated Happy New Year from dates-n-mates Aberdeen – we hope the first month of 2018 has been going well for you all.
The dates-n-mates staff came back from a lovely Christmas break on the 4th of January with our first members event. We attended the Aladdin Panto at His Majesty's theatre with a few members – this was a great show and a really nice way to start the year.
Following on from this, the following week we had two new events. You may remember back in October we introduced our Directors Surprise events where our Director Sarah took the lead in organising an event for members. Some aspects of the event are a surprise for members to add a little extra excitement and something new. Well, in January it was the turn of our 2nd Director Daniel, to organise his surprise event. He chose a sports afternoon at Aberdeen Sports Village where we split members in to 2 teams to compete in fun relay races and ball games. It was a great afternoon – members really enjoyed the activities which were all fully accessible, so everyone could take part together. Daniel then presented members with silver or gold medals. Sporting activities is something we hope to do more of in the future.
We also held a Salsa dancing dating event at the Cotton Club – this was something new for many of our members. Magda from dates-n-mates Renfrewshire undertook the role as salsa dancing instructor with her friend Emilio as they are experienced dancers. They both did a great job of teaching us all some dance moves and it was very fun. Members were shown some individual and couple dance moves and then given time to put their new skills in to practice by dancing with each potential date. We would like to thank Magda and Emilio for their assistance with this event. 
Dates-n-mates feel it is important to gather our members feedback and ideas to help us shape the project and remain focused on what members really want and need. Therefore, we hold regular coffee & cake committee meetings in local cafes to do just that. At the first committee meeting of the year we asked for feedback on our Christmas party, Christmas singing project, Directors surprise events and more. We then noted down some suggestions for activities members would like – we have taken these ideas in to consideration for the upcoming events programme.
Feedback for our Christmas singing project were really positive which is good as later that day we held the first of our practices for our new Valentines singing project. Members will later have the opportunity to record their Valentines songs and perform at the Valentines Ball (9th February).
Our final event of the month was our pub night at Justice Mill on Burns Night for food and drinks. We plan to hold a monthly pub evening this year – we look forward to February's one!
In January we also celebrated our Director Sarah's 21st Birthday with cake – we are glad she had a good birthday!