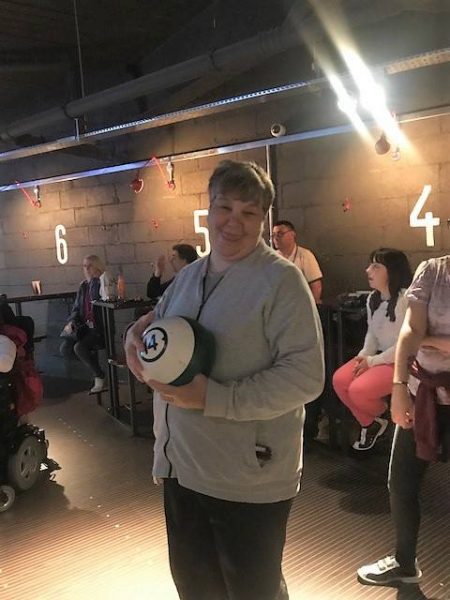 We are having a lovely summertime here at dates-n-mates Aberdeen.
This July our member events included:
Dating Training
Summer BBQ Party
Directors Surprise
Pub & Comedy Night
Beach Afternoon
Dating Training
We held our dating training for members at the beginning of the month. This training is an informal and interactive presentation and discussion on how to prepare for a first date, tips for the date and what happens next.
The topics we covered included; preparing yourself for a first date and calming your nerves, boundaries on a first date, conversation ideas, how to end a date and what to do after the first date.
Members feedback was very positive, and we look forward to developing dating training further in the future.
Summer BBQ Party
This was our big open event for the summer period, held at Inn at the Park hotel, beside Duthie Park. This lovely venue provided us with an indoor and outdoor space for our exclusive use – it was sunny and warm, so we were able to enjoy sitting outside for a while on the day.
The event included burgers, chips, salad etc along with a bar, games, live music and fun!
Thank you to Blair and Maree for providing fantastic musical entertainment for us which got some of our members up on their feet dancing and having a great time.
This was a nice afternoon celebrating summer with members and some non-members too.
We hold open events where non-members can attend around every 2nd month – if you are not a member and would like to be kept up to date with these open events, please send us a quick email at [email protected] to be added to the invite list.
Directors Surprise
As you may know, our Director Sarah regularly helps to organise a director's surprise event for members. On this occasion Sarah chose to surprise members with a new bowling venue in the city. We met members outside VUE Cinema to give them the news of where the surprise event would be then headed to Lane 7 which is just next door to the cinema. Lane 7 is a bowling alley and bar which also serves freshly made pizza and has arcade games and pool tables to play too. It is a cool new place that we have even ended up attending again already!
We had a game of bowling then chatted over a drink and pizza – great evening! Lane 7 is definitely worth checking out if you haven't already been!
Pub/Comedy Night
We hold a monthly pub evening at the end of each month – this month we also added a comedy show to the night. We met members and decided which pub to go to for a meal before the comedy night – we ended up choosing to go to Lane 7 again after enjoying it so much the week before! Many of the nearby pubs were busy with football fans too so we wanted to avoid this. We all tucked in to the lovely pizzas and then headed over to Breakneck Comedy Club.
At Breakneck comedy club we watched the first few acts that certainly gathered a few laughs before we called it a night. It was great to see a bit of comedy – we are also planning to attend one of the Aberdeen Comedy Festival shows later in the year.
Beach Afternoon
As Monday the 30th of July was International Day of Friendship we just had to hold an event this day, of course!
We met with members to go for a lovely walk along the beach in the afternoon… unfortunately the weather had turned a little bit the weekend before and it was still rather windy on Monday. Not many members turned up, but we went for a little windy walk and then to one of the cafes with those who did brave the weather.
Another great month, as always! We look forward to our August events with members…