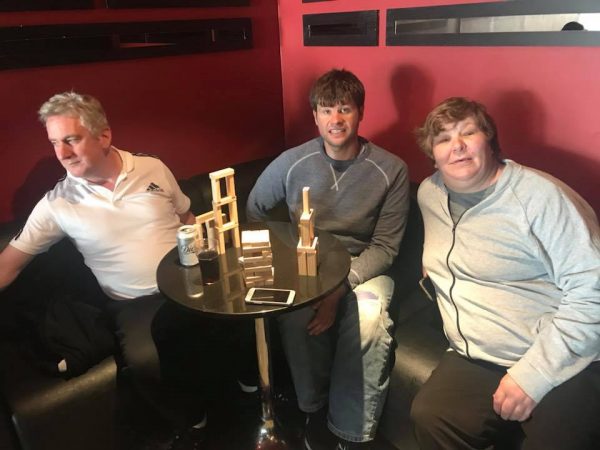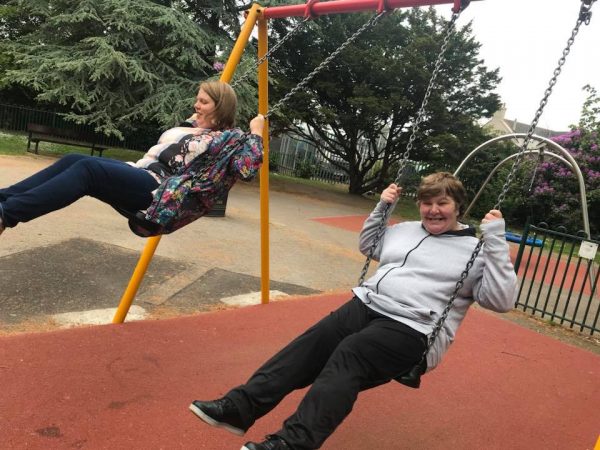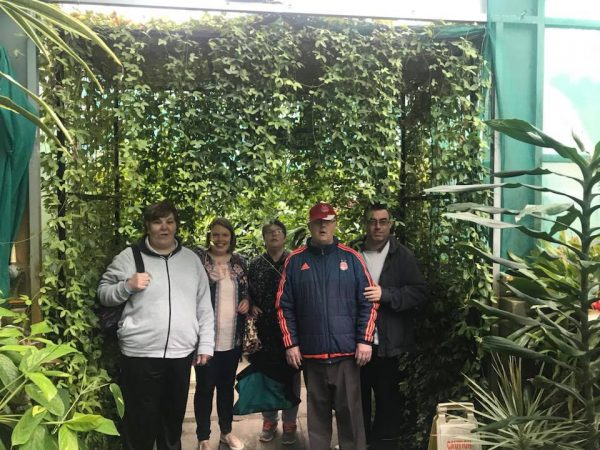 Hello Summer! We are hoping for a fun & sunny July. But first, lets have a quick summary of our June activities.
June was our anniversary month and dates-n-mates Aberdeen turned 3 years old this year! Over the course of the month on our Facebook page we looked back at some fun and achievements over the last 3 years.
Our member events this month included the following:
Speed Dating
Aberdeenshire event – Ellon
Duthie Park afternoon
3rd Anniversary party
Pub lunch
***
Speed Dating
This event ended up not being run as speed dating as we didn't have suitable even numbers of male and female members who wanted to take part etc, so we decided to just have a pub evening with games. We played cards and jenga along with chatting and a little dancing (this was still the activities we planned during speed dating, so it was just a more informal version of the event as a group activity instead).
Ellon Trip
Every 2nd month we head out to explore Aberdeenshire and this month we chose Ellon which we had not been to with members before. In Ellon, we went for lunch at the New Inn Hotel restaurant then walked along the path beside the River Ythan. It is lovely down beside this river on a sunny day.
Duthie Park
We went for a Sunday afternoon visit to Duthie Park – unfortunately this was one of the few days that it has not been too warm lately! Funny how that happens sometimes – when you want to go outdoors its cold and when your indoors its warm! This didn't stop us though and we still had a nice afternoon – we wandered the winter gardens, popped to the café and then played some sporting games on the grass.
Anniversary Party
This was our big event this month, celebrating the 3rd anniversary of dates-n-mates Aberdeen with 50 people at the Copthorne Hotel. The event included a 3-course meal, close up table magic and magician show, DJ/Disco and raffle. We also took this opportunity to officially present our member, Joan, with her Champion Scheme trophy for earning the most volunteering points with us. We also sang happy birthday to staff, Laurie and Michelle who both had birthdays coming up a couple of days later.
We would like to thank the venue staff, the magician and DJ. We have not had a magician at one of our events before, so this was a fun something different. We would also like to thank the following for kindly donating fantastic raffle prizes to us for this event: Breakneck Comedy, Copthorne Hotel, AFC, Café Andulaz, C-Fine and our member Liz.
This was a really fun evening!
Pub Lunch
We have a monthly pub event and this time we decided to try a pub afternoon/lunch instead of the usual evening. We went to the Holburn Bar which was a great choice as the food was good and generous portion sizes. We had a nice catch up with members over lunch and then Jenny Rae (Aberdeen City Health & Social Care Partnership) popped by to chat with members regarding the new Autism Strategy. Members gave some great feedback and ideas to Jenny – it's great that we are able to get involved with local strategies like this.
Also, this month:
Staff Louise & Laurie met with Karen and Helen from the Breadmaker regarding potentially linking with them in the future. We are currently planning an event which will be held in partnership between dates-n-mates Aberdeen and the Breadmaker – keep an eye out for this!
Laurie & Louise also attended the Communities for all event where various organisations and individuals met to discuss how we can involve adults with learning disabilities in to their communities more.
We sent event invites for July and August with lots of fun plans coming up.
We interviewed potential new members